Bathroom & Kitchen Remodeling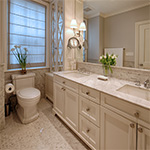 We offer Bathroom and Kitchen Remodeling services. Please, contact us for more information.
Our Installation Services Include:
Cabinets
Kitchen Sinks
Bathroom Lavatories
Tubs and Showers
Whirlpools
Toilets
Grab bars
Suggested Sites for Remodeling
To see many other remodeling products available thru A C Service, we recommendwww.meesdistributors.com/.